APPLICATION 8 – ELECTRICAL SURVEYS
Electrical inspections have been recognised as an effective cost reducing method for plant maintenance. Circuits generate more resistance when a connection is in poor condition, or when a particular circuit is over-loaded. This increase in resistance generates an increase in temperature and therefore it is very easy to locate electrical problems before they cause risk of breakdown or fire. Electrical inspections are becoming very popular with insurance companies because it reduces their risk as you improve the quality of the electrical system.
Examples include:
· Bad connections
· Over-loaded circuits
· Poor installation/commissioning
· Harmonics
· Corrosion and aging problems
· Faulty components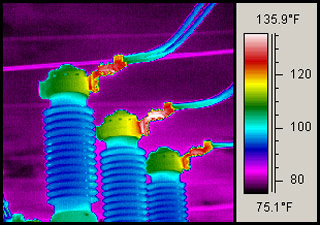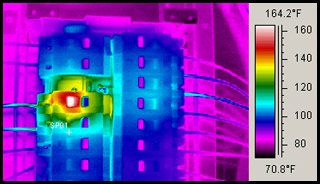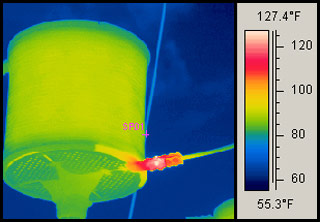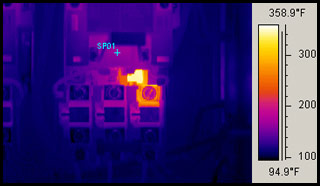 The thermogram above shows an electrical breaker box.
Note the hot areas in two breakers.

Excess heat on this distribution transformer was attributed to internal damage plus low oil level.
ADDITIONAL INFORMATION:
Solving Electrical Problems with Thermal Imaging